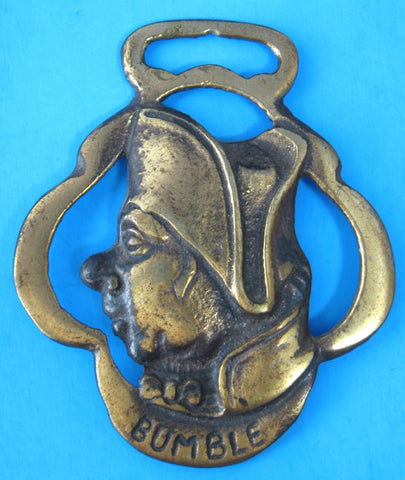 Antique Horse Brass Mr. Bumble Dickens England Pub Brass 1912-1920
SKU: 8079-110
This antique horse brass or harness brass depicts the Charles Dickens character Mr. Bumble from Oliver Twist.
The fun vintage horse brass is from a set of 25 Dickens brasses issued 1912-1920.
The Dickens character horse brass measures 3.65 inches high by 3.15 wide with a concave back.
The pub brass is in excellent condition, and has great patina.
Horse brasses originated during the 17th century to decorate and identify draft horses as well as being a charm. Horse brasses are a popular collectible today. In England they decorate the beams of pubs and hang by the fireplace in homes.