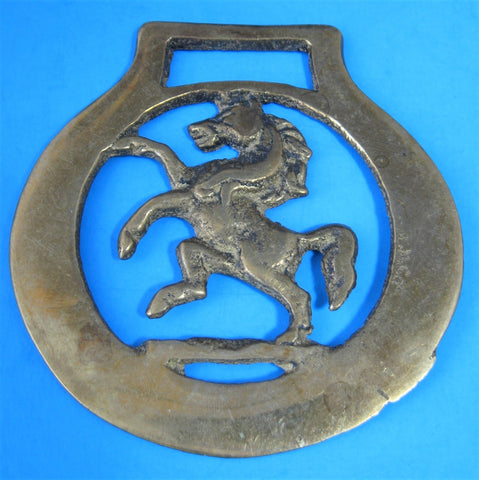 Horse Brass Rearing Horse Invicta Kent Pub Brasses 1940s Harness Ornament
SKU: 8061-121
This souvenir horse brass measures 3 inches high by 3 inches across and depicts a rearing horse in a circle which is usually identified as the Kent Invicta County Crest.
This is a horse brass made for the tourist trade in the 1940-1950s and is a reproduction of an older brass that I would call in good +++ used vintage condition.  

Horse brasses originated during the 17th century to decorate and identify draft horses and ward off evil spirits.
Horse brasses are a popular collectible today and are very versatile for home decor or as Christmas tree ornaments.
In England they decorate the beams of pubs and hang by the fireplace in homes.