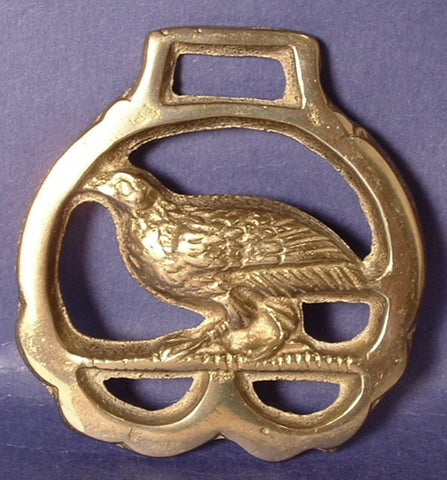 Victorian English Horse Brass Partridge England Harness Brass 1890-1910 Edwardian
SKU: 2411-058
This antique Edwardian English horse brass or harness brass depicts a game bird which is probably a grouse or partridge.
This horse brass was made 1900-1910s, is in excellent condition and very well made and is a neat piece.
The brass harness ornament measures 3 inches high by 3 wide.
Horse brasses originated during the 17th century to decorate and identify draft horses and serve as charms. Horse brasses are a popular collectible today.
In England they decorate the beams of pubs and hang by the fireplace in homes, and my horse loving friends have been known to decorate their Christmas trees with them!  A great example of Victoriana, Edwardiana or a conversation starter as well as fun.